SMART ASSOCIATION
Faculty in charge: Mr. M. Amarnath, AP/MECH.
SMART- SYMBOL OF MECHANICAL ART of Mechanical Engineering Department is an organization formed by the students which works for the students. The basic aim of SMART is to enrich students with different qualities to add dimensions to their personality so that every student emerges as multi-functional engineer. SMART is established in the year 2012. SMART is mentored by experienced HEAD of Mechanical Engineering Department students take upon many initiatives that prepare them to face the challenges of the future. The motto of SMART is to mould one's personality in such a way that one becomes equally competent in the market. The student members will gain skills and practical experience outside the classroom through meetings and competitions to start their professional career.
Mr. R. Anandkumar, Senior General Manager – Production, Propel Industries Private Limited, Coimbatore. Date: 23-08-2022.
STUDENT EXECUTIVE MEMBERS
Academic Year: 2022 – 2023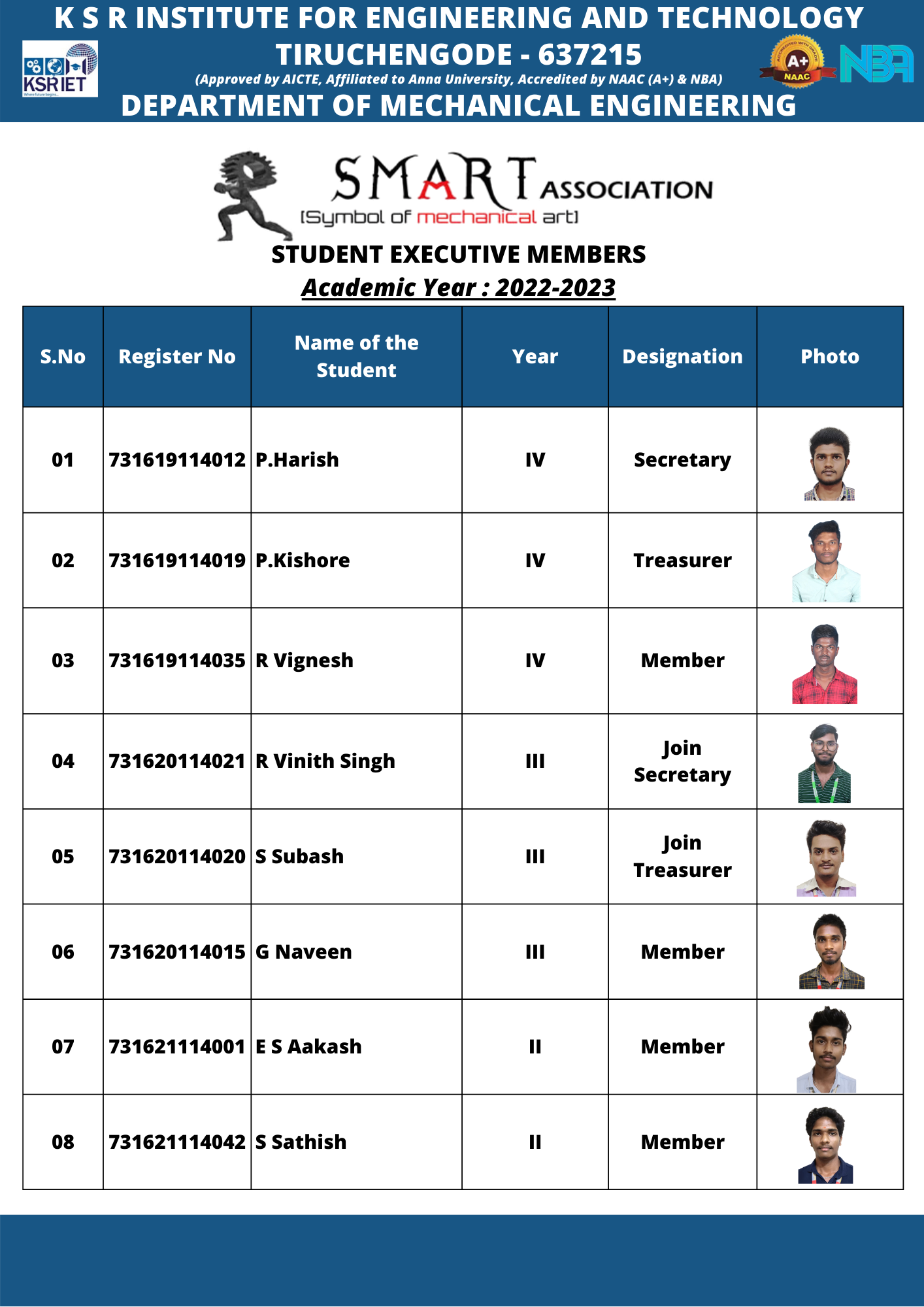 Mr. Gokulan Duraisamy, Senior Manager / Data Solution Architect, WayFair, USA. Date 12.08.2021.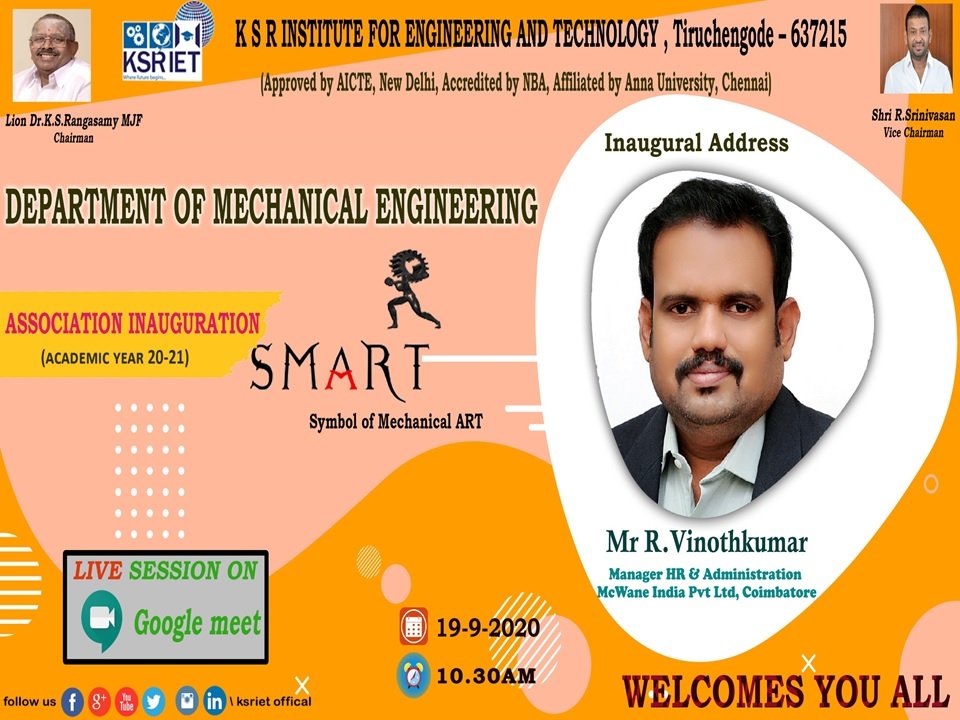 Mr.Vinothkumar, Manager HR & Administration, MC Wane India Pvt Ltd, Coimbatore. Date:19.09.2020.
Mr.Murugan C Krishnaswamy, Diector ALM-PLM Solution, Bengalur, Date: 20.7.2019.
Mr.Arumugam Thiruvambalam,DGM HR-Kone Elevators India (P) Ltd,Date: 28.7.2018.
Mr.V.Senthilkumar , Managing Director Herboo Chickens, Erode, Mrs.S.Manobharathi Director Herboo Chickens, Erode, Date:28.8.2017.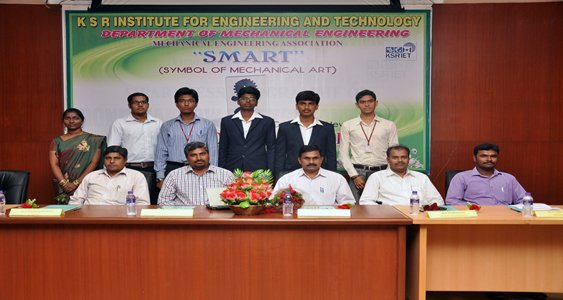 Guest Name: Mr. Rajesh Ranganathan, Product manager, ZOHO Corporation, Chennai, Date: 22.8.2016.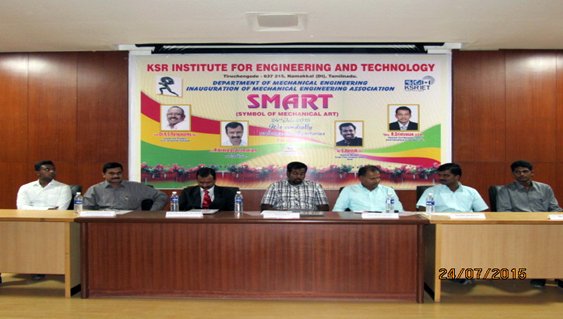 Guest Name: JC. R Venkatasubramaniam, Manager – HR, Ashok Leyland.
Guest Name: Mr.S.Naresh, Assistant Manager – Designs,Titan Company Limited, Hosur, Date: 24.7.2015.
Guest Name: Mr.V.P. Ponnuswamy,HR Head of Reckitt Benckiser Scholl India Ltd.
Guest Name: Mr.T.Arumugam, HR Head in Kone Elevators India (P) Ltd, Date: 3.8.2014.
Guest Name: Mr. T. Arumugam, HR Head in Kone Elevators India (P) Ltd, Date:26.09.2012.